Nakedgfs Acquires Voyeur-Cash.com
So here at nakedgfs we have acquired another domain under our umbrella of websites and its Voyeur-Cash.com. This website was the backbone of many of the best amateur and voyeur websites online in the past. So it's a great website to take acquire under our umbrella of nakedgfs.com. We aim to be the best place for amateur girls to showcase the pictures they take from home.  So we would like to welcome all the users and surfers of Voyeur-Cash.com as we know they will enjoy the Onlyfans tab and content.
History of Voyeur-Cash.com
Started off its life 20 years ago being the promoting website for explicit voyeurs before it grew to owning and branching out into more amateur. In 2004 it added another site to capture girls from home taking webcam videos showing off their sexy bodies and Camcorderxxx was born. In 2006 it added stolen home movies website into the mix showing the best amateur home sex movies.
It carried on growing to adding more and more websites and are some of the best amateur content of the naughtiest ladies online at the time.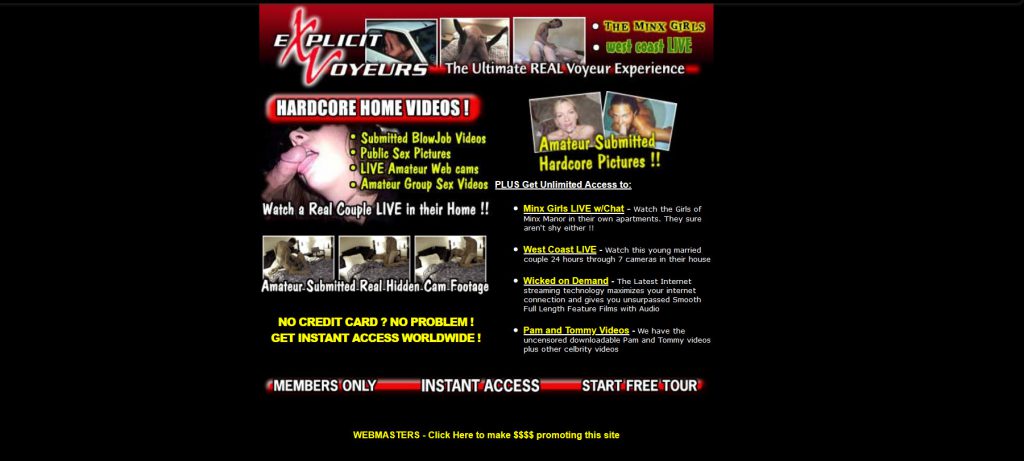 These are some of the best pages from the website that we think users from Voyeur-Cash.com will enjoy the most.
xxraeted – A very pretty brunette that shows to show off her butt bubble and tight body for all her fans to see.
Katie Sigmond – Isn't for the guys with a small bank account, She charges a lot for just one picture that isn't even custom for you.
Mia Khalifa Onlyfans – One of the hottest pornstars to ever get into porn and it generated her millions of followers now join her journey on her Onlyfans.
Lena Paul Nude – Probably one of the best bodies you'll ever see as Lena Paul loves to get nude and show you her naked body.
Corinna Kopf Onlyfans – She became famous as the girl with the most amazing boobs on youtube and now showing them off on Onlyfans for everyone to see.
Naked Youtubers – This is the best place to capture and see all the girls that at one time and still now are on youtube but also now do only fans.